Development Portfolio
The TEI Development team is tasked with implementing development strategy for maximizing the economic potential of a site. This could be in the form of changing use, rezoning, building or rebuilding, converting form of ownership, subdivision, or repositioning sellout or lease-up. The Development team performs in accordance with the pro forma, laying the groundwork for the physical and economic goals for the property.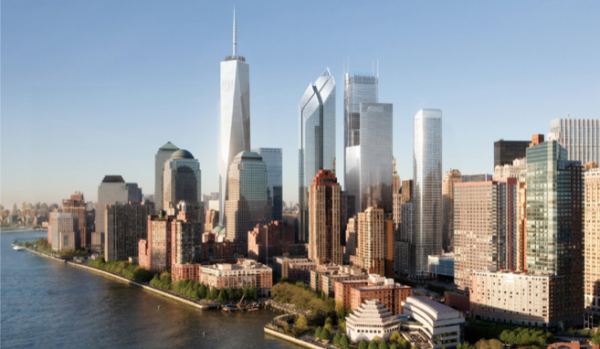 Residential Development
Time Equities Residential developments include the conversion of over 10,000 units of rental housing to co-op and condominium units in over 125 buildings, including 2,500 units in Tudor City, New York and 1,200 units at Clinton Hill Apartments, Brooklyn.
TEI has been involved in 15 ground-up development projects including condominiums and townhouses in the United States and Canada, some with hotel, garage or retail space, as well as 10 complete gut renovations. The most notable development is 550 Wellington, Toronto, one of the seven residential buildings in the King West Fashion District, created in partnership with Peter Freed and his company Freed Developments. This sold-out 450,000-square-foot Thompson hotel and condominium project, brings the total number of luxury loft-style apartments developed in this neighborhood to over 1,000 units.
TEI has been an owner and developer of real estate in Manhattan's Financial District for over three decades.
A founding member of the Downtown Alliance, owner of the Landmark Delmonico's, the first building converted from commercial to residential use under the Downtown Live/Work Rezoning.  TEI is actively involved in developing 50 West Street, a 60-plus-story luxury new construction residential condominium.
Commercial Development
Time Equities' Commercial developments include traditional office space, office condominiums, instant offices, retail and industrial properties. TEI Industrial properties include warehouses, storage and garages.  The development team works to build, redevelop, sell and/or fully lease up properties as market conditions warrant.
Time Equities works with commercial tenants to complete build-outs of leased space and to make improvements to buildings as needed in order to maximize rents and desirability of the space.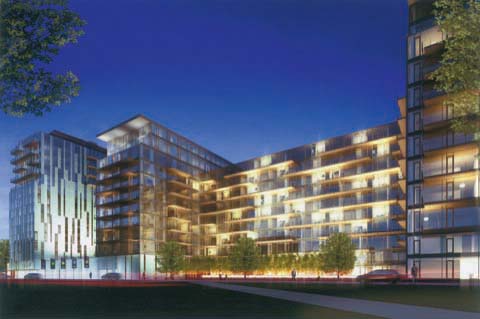 New York
161 Remsen Street, Brooklyn
Hoyt-Schermerhorn Residential & State Street Townhouses, Brooklyn
Main Street Mews, Freeport, Long Island
Old Carriage House Apartments, Clinton
Plaza West, Freeport 
National
8-34 Aetna Street, Jersey City, NJ
208 Sullivan, Ewing, NJ
600 Wall Street, Seattle, WA
800 Seneca, Seattle, WA
2100 S. Indiana, Chicago, IL
Admiral Equities, Kansas City, MO
Bordentown, NJ
Harbor House, Madison, WI
Montgomery-Greene, Jersey City, NJ
North Green, Annapolis, MD
Steele Creek, Bristol, TN
Stonebridge Apartments, Madison, WI 
Canada
20 Stewart Street Toronto, Ontario
66 Portland Street Toronto, Ontario
75 Portland Toronto, Ontario
455 Adelaide, Toronto, Ontario
500 Wellington, Toronto, Ontario
550 Wellington, Toronto, Ontario
560 King Street Toronto, Ontario
650 King Street Toronto, Ontario
Muskoka Bay Gravenhurst, Ontario
Germany
Germany Gericht Strasse 23, Berlin, Germany
Schlos Strasse 100, Berlin, Germany